Roadmapper is a cross-sector collaboration and research project that uses Blekinge as case studies to produce decision support for a rapid transition to sustainable transport. Yesterday, the Goods Transport Council Skåne/Blekinge >> held its meeting at the residence in Blekinge with a focus on the council's strategic work going forward. Here, Roadmapper can contribute with new knowledge for markets that are increasingly driven by sustainability.
Blekinge County Governor Ulrica Messing was satisfied after the meeting.
– Infrastructure issues are close to my heart. We need to strengthen our roads, railways and ports to facilitate transport and travel in a climate-smart way. A good infrastructure is crucial for Blekinge's future and the opportunities for people and companies to develop and operate here, says Blekinge's governor Ulrica Messing, who is looking forward to her new assignment as a member of the Freight Transport Council in Skåne & Blekinge.
The Goods Transport Council has an important role to play in the ongoing transition to sustainable transport and for my research group and our Roadmapper project it is therefore very exciting to be able to collaborate more with them, says Henrik Ny from BTH.
Today we finally had the opportunity to meet physically, at a time when the energy and transport system and preparedness issues are high on everyone's agenda. The Goods Transport Council Skåne/Blekinge works at a regional level to strengthen collaboration between the different modes of transport and develop the dialogue between business and authorities, says Magnus Gustavsson, secretary and member of the Goods Transport Council, Trafikverket.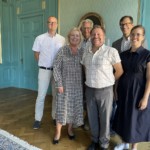 Caption: Some of the meeting participants when the Freight Transport Council Skåne and Blekinge met at the residence in Karlskrona (fr. v. Mattias Andersson from Region Blekinge, Governor Ulrika Messing, Mats Olsson from the Port of Karlshamn, Magnus Gustavsson from the Swedish Transport Administration, Henrik Ny from BTH and Helen Nilsson from the Swedish Transport Administration).
Contact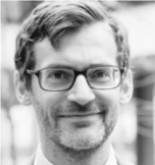 @Henrik Ny
Phd, Associate Professor
Research Area Leader, Sustainable Transport and Energy
Blekinge Institute of Technology
Department of Strategic Sustainable Development