Blekinge University of Technology will, with support from the Swedish Agency for Economic and Regional Growth, carry out a feasibility study for sustainable energy systems, read more here >>. Blekinge will be the starting point for the study.
The project is called SuperPower (SuperEffekt) and combines surface-efficient solar electricity, large batteries for access to high power output around the clock and year-round, hydrogen production for endurance and for access to sustainable energy over time, and machine learning for control and optimization of the facility.
-With sustainable energy and access to high power output in focus, we are now broadening our grasp for the new ecosystem of services that surrounds the emerging sustainable transport system, says research leader Henrik Ny.
SuperPower is based on the well-established scientific framework for strategic sustainable development and its ABCD process, which BTH developed over 30 years, in a continuous international consensus process, to reorient organizations and society at large to sustainability.
-BTH also has expertise in innovation and collaboration, which means that we now see the opportunity to contribute to regional coordination and a broad rollout of commercially viable products and services for the new sustainable energy system, says Henrik Ny, further.
It is researchers at the department for strategic sustainable development who will do the preliminary study. The feasibility study will include the following activities:
Describe the desired future energy vision,
Analyze today's energy system in relation to the vision,
Map and compare energy solutions that are suitable steps on the way to change from the current situation to the vision,
Develop a concrete plan to build the pilot plant and in the longer term achieve the vision.
Contact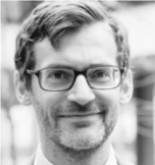 @Henrik Ny
Phd, Associate Professor
Research Area Leader, Sustainable Transport and Energy
Blekinge Institute of Technology
Department of Strategic Sustainable Development