Sustainable transport system
On November 10ths, The StepWise Group visits Blekinge Tekniska Högskola.
How can Sweden get a sustainable transport system? One urgent issue that the StepWise Group together with leading researchers within Sustainable Energy and Transport Systems will work on, on the November 10ths. From our team Henrik Ny, Thomas Berger, Varavara Nikulina, Judith Oginga Martins, Göran Broman and Karl-Henrik Robèrt will participate.
About StepWise
Stepwise is a group of business leaders and business owners, working strategically towards the full scope of sustainability. Strategic sustainable development is a prerequisite for long-term viable companies. Read more here.
Contact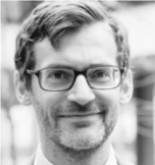 @Henrik Ny
Phd, Associate Professor
Research Area Leader, Sustainable Transport and Energy
Blekinge Institute of Technology
Department of Strategic Sustainable Development