Course in Systems Analysis Sustainable Transport
The Roadmapper project navigate you through short-term challenges to sustainable transport
As you know, the Roadmapper project uses Blekinge as a case study to produce a decision support for
a rapid transition to sustainable transport. As part of this project we now welcome engaged people from all part of the society, which all contribute to the sustainability transition of Blekinge's transport system, to two occasions to in-depth analyze the possibilities and challenges within the transition.
During the days, we will jointly build thought models over the sustainability transition process by utilizing the group's collective competence and experience. From experience, we know that group modeling surpasses an individual expert's analysis.
At the same time, the modeling opportunities will be a course in systems analysis, a powerful general tool to analyze complex and difficult problems. At the same time, the input you make will be an important part of making the Roadmapper project decision tools practical useful.
The first (of two) modelling take place on November 25 – 26 2021 and will be held in Swedish.
Process leader Peter Schlyter, Systems Analysis expert and Professor in Spatial Planning at BTH.
Course coordinator Henrik Ny, Leader of the Sustaintrans team and Associate Professor in Strategic Sustainable Development at BTH.
Course admin Andreas Olsson, 0455-385560, Project Coordinator in the Sustaintrans team at BTH.
The Roadmapper Project November 2021
The Roadmapper Project November 2021
Contact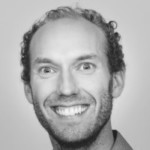 @Andreas Olsson
Project Coordinator
Blekinge Institute of Technology
Karlskrona, SWEDEN
Direct: +46 455 38 55 60
https://a.bth.se/sustaintrans/