On the 12 September 2019 Giles travelled to the University of Pisa to present 'Urban fabrics, transport and identity: a case study from Karlskrona, Sweden', a comparative analysis of maps from Karlskrona, including historic maps from Blekinge Museum along with current GIS maps, to analyze the city's urban development over the past three centuries. This analysis drew upon Newman's, Kenworthy and Kosonen's (2016) Theory of Urban Fabrics to describe the impact that changing transportation technologies have had upon urban development patterns over time.
The presentation emphasized the importance of water-based transport to the historical development of the city and suggests opportunities for future (re)development to reconnect to the water thus strengthening this aspect of the city's identity. Parts of this analysis were used to inform the Region Blekinge scenarios workshop held in June.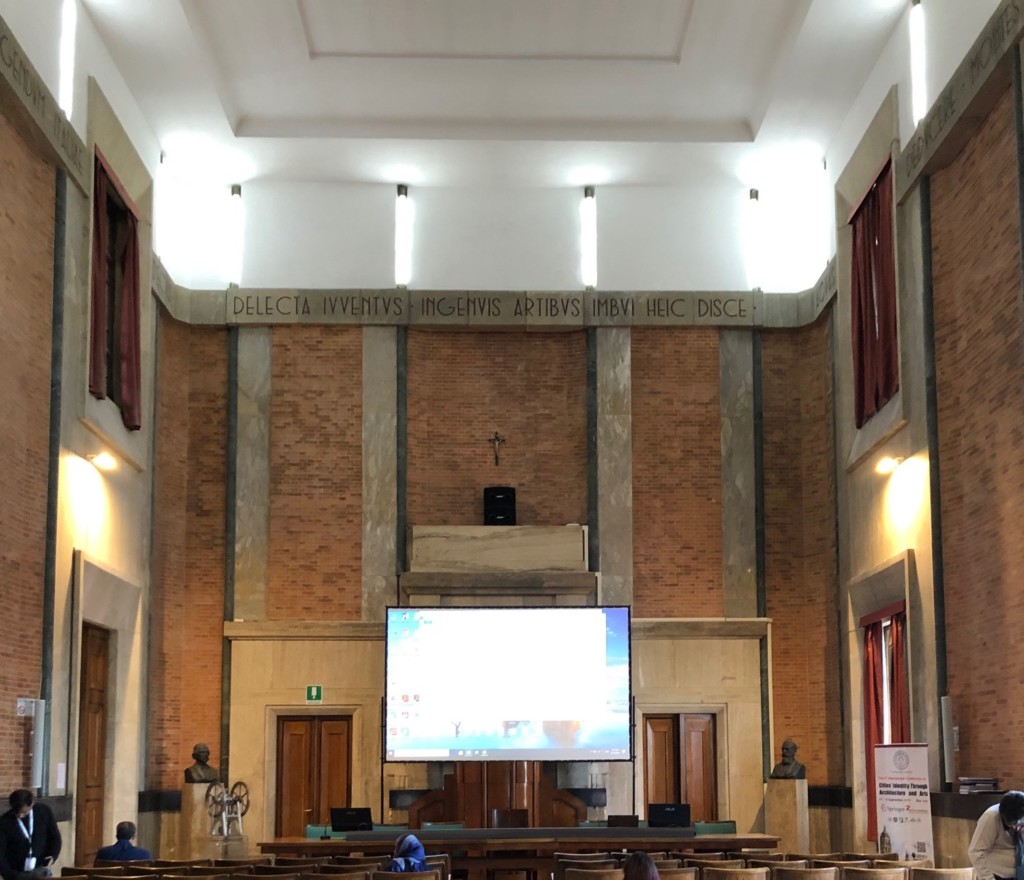 Conference venue at the University of Pisa in 2019. Photo by Giles Thomson.